19th March 2008
Apnee Sehat's second DVD launched at the House of Commons
Bollywood movie to help young UK South Asian women with diabetes
MPs and Peers today welcomed the launch of a Bollywood style DVD tackling the pregnancy related issues faced by South Asian women with diabetes.
Launched in Westminster by the All-Party Parliamentary Group for Diabetes, 'Zindagi Ka Saar ('The Essence of Life') tells the story of Pinky, a newly married Asian woman who has to face a devastating miscarriage and rejection by her mother-in-law when she is diagnosed with diabetes and is treated with insulin.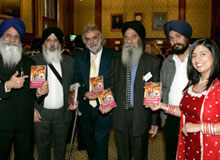 Dr Rowan Hillson MBE, who starts as the Government's new National Clinical Director for Diabetes later this year said :"Pregnant women with all forms of diabetes are more likely to have problems than other women. Babies of women with diabetes are five times as likely to be stillborn; three times as likely to die in the first month of life; and twice as likely to have a major congenital abnormality. Good diabetes care before conception and during pregnancy greatly improves the likelihood of having a healthy baby. Many pregnant women with diabetes are from ethnic minority groups and DVDs such as Zindagi Ka Saar help to overcome language barriers and engage with some of the most vulnerable women and their families."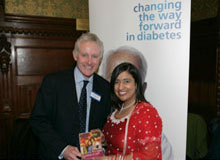 Consultant diabetologist Dr Shirine Boardman, joint founder of Apnee Sehat ('Our Health'), the social enterprise who produced the DVD said, "Unfortunately, diabetes in the young can carry a stigma within the South Asian Community, and insulin is often feared. As a social enterprise which works closely with the South Asian community and understands its cultural challenges, we felt that a Bollywood type movie would help tackle these issues, support self care and improve outcomes."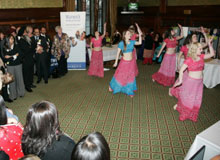 Ivan Lewis, the Minister for Care Services at the Department of Health said: "Apnee Sehat is one of the Department of Health's Social Enterprise Pathfinder projects. Social enterprises are increasingly delivering responsive and personalised services that people want. We are pleased with the progress that Apnee Sehat is making and we hope that this film will help to challenge the health inequalities faced by this community".
The DVD has been produced with a grant from the Social Enterprise unit at the Department of Health and the healthcare company Novo Nordisk.