Screening and Health Education Commissioned Services
Opportunistic screening and healthy lifestyle advice.
Apnee Sehat experts can be commissioned to conduct opportunistic screening for diabetes to check levels of high blood pressure, HbA1c and high cholesterol.
| | |
| --- | --- |
| Screening and healthy lifestyle education are carried out at community centres, work places, factories, and religious places of worship, to reach those who find it difficult to take time out for health matters. | Raising awareness at all events for individual risk, simple and personalised risk factors, testing of blood pressure, cholesterol and sugar levels. |
| Organising health fairs during religious festivals like Diwali and Eid. | Engaging with South Asian community and the hard to reach groups with poor uptake of traditional services. |
Post screening, the experts send abnormal results to the GP (general practitioner) and the patient is encouraged to visit the practitioner. Apnee Sehat constantly follows up with these actions. Once patients are formally diagnosed, treatment is started.
Focus on early diagnosis to begin early intervention and treatment to prevent complications.
Healthy Cooking Lessons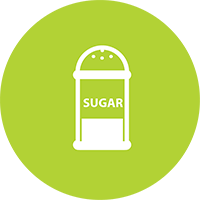 Dieticians work within the community to educate on practical steps to produce healthy and nutritious meals, whilst delivering the key messages on oil, salt and sugar.
Traditionally, Asians exchange sweets, which are very high in sugar and calories, during festive celebrations. Through Apnee Sehat and under the guidance of the dieticians, the community is taught to prepare healthier alternatives that still taste good.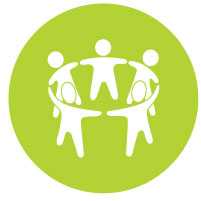 Social eating is a popular activity in the SA community – delivering food messages in temples and community centres prove very effective.
Shopping Tours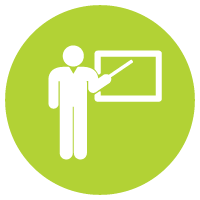 Apnee Sehat arranges a healthy shopping tours these are led by a Dietician consisting of small groups being guided around large supermarkets. This is an effective means for empowering people with knowledge and skills so that they can make informed choices when shopping for food, e.g. reading labels and watching out for confusing nutritional messages.